You need to play a total of 20 battles to post in this section.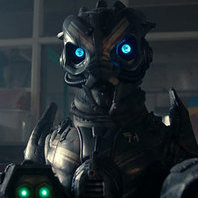 Something interesting I think...
Some questions

18 members have voted
1. Is torpedo soup bad?

yes, totally, it's toxic and it's ruining the game

no, definitely not, it's totally balanced and really fun

What Torpedo Soup?

2. Should torpedoes be removed from the game or continue to be nerfed to<insert curse word of your choice here>?

Yes, they are ruining the game.

no, why would you even consider that?

I'm a BBaby and I hate anything that can challenge my precious BBs, so yes.

3. Should Torpedo damage be RNG-based?

4. Should Torpedo Spread be RNG based?

5. Should Torpedo invisi-firing be kept as a worthwhile mechanic or removed?

Removed, it's broken.

Kept, it's a harmless and generally fun mechanic.

Removed, the gameplay is too static.

Kept, why the **** would you consider otherwise?

Removed, I'm a whiny 19 year-old BBaby.

6. Should all DDs play the roughly same?

7. CV removal?

8. What should German DD's specialty be?

Stealth

Speed

Manuverability

Torpedoes

Guns yet again

9. Faulty torpedoes?
---
---
Recently Browsing

0 members

No registered users viewing this page.