You need to play a total of 20 battles to post in this section.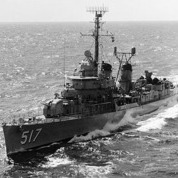 When can we breakdown larger bonuses to smaller, when the update drops or later?
24 comments in this topic
Recommended Posts
Recommended
You can break larger Bonuses into smaller Bonuses in the Inventory screen.  This is mentioned in the recent article: https://worldofwarships.com/en/news/general-news/exterior-visuals-and-economic-bonuses/
You can break Big into Small
Recommended by Ahskance
---
Recently Browsing

0 members

No registered users viewing this page.