You need to play a total of 20 battles to post in this section.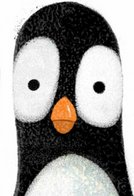 2,060 comments in this topic
Recommended Posts
Recommended
Hello everyone, we would like to remind everyone to be civil, it's understood that feelings are high, however, please be reminded a certain level of civility needs to be adhered to. You are welcome to feel how you do about any situation, but that does not negate the need to abide by the forum guidelines. As long as conversations stay within the scope of those rules, everything will be OK.
We understand feelings are high, but we ask players to please follow the forum guidelines.
Recommended by Czevak

This topic is now closed to further replies.
---
Recently Browsing

0 members

No registered users viewing this page.