You need to play a total of 20 battles to post in this section.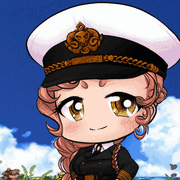 Premium Ship Review - Yukon
1,769 comments in this topic
Recommended Posts
Recommended
Dear @LittleWhiteMouse, @Chobittsu, Dear community,   While the investigation into this situation is still ongoing one thing is clear – we, to put it mildly, messed up. Please accept my sincerest apologies for how the NA Team – my team – mishandled the communications around this project. We promised things that were not ours to promise in the first place, then failed to properly communicate about them with the rest of the team, both here in NA and globally. We created expectations, failed to deliver on them and then, after a change of staff responsible for this project, walked all over them nonchalantly. We let you down and yet again betrayed what trust you put in us. I am aware how hard it will be to rebuild and regain that trust, but we will do our best to become the partners we need to be for you. We will need more time to finish reviewing all communications relevant to this case and will issue a final statement once this is done. Please bear with us until then. Best regards, Ev1n Regional Publishing Director, WoWS NA
Recommended by
Kalvothe
Recommended
@Chobittsu @LittleWhiteMouse, I have good news for you and for everyone else. I've just received an answer from our historical and research team and also talked to the development right away. We are happy to confirm we can implement one of the ships you brought up - HMCS Huron - to honor you and own our mistakes that lead to the incident. While we will be taking all care of design and production process ourselves, we also would be happy to implement a Permanent camo for this ship based on your design/ideas, if, of course you'd be interested. Moreover, even though our content is in works for ~2 years ahead, after some squeezing and plans changing we're ready to commit to releasing this ship in 2022. We humbly hope that you will appreciate this commitment and it will show you that despite of the mess we created around Yukon, we want you to feel valued and repair our relations. Please let us know what you think, and if you're fine with us going there, we will get things started in the near future.   
Recommended by
Sub_Octavian

This topic is now closed to further replies.
---
Recently Browsing

0 members

No registered users viewing this page.