You need to play a total of 20 battles to post in this section.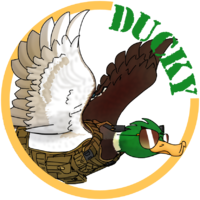 WG BANNING players for making game play errors.
105 comments in this topic
Recommended Posts
Recommended
First of all, I will say you don't know ALL that is going on in any report. How much digging CS did, how often this player may have played in violation of the EULA etc. For a player to get their account suspended are you aware of how many reports with proof of someone "playing as not intended" it takes to get an account suspension? I would guess no. It CLEARLY states in the EULA if you do not play as intended this is a violation. I assure you, if this player was suspended it was not because they made "a stupid mistake" or that they only all of a sudden did something. It takes quite a bit of evidence over quite a bit of time (battles) in order to have this occur. -Hapa
Recommended by
Hapa_Fodder

This topic is now closed to further replies.
---
Recently Browsing

0 members

No registered users viewing this page.