You need to play a total of 20 battles to post in this section.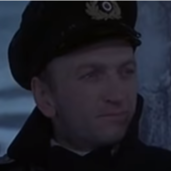 Cuss like a sailor....CHAT BAN!!!
13 comments in this topic
Recommended Posts
Recommended
Thanks everyone for providing right point of view on the issue. We never supported offensive language and Rules must be supported by everyone. It's just a must.
According to what we see and receive as a feedback from our players - the game is less toxic than similar projects. That's our common achievement  - thanks both to our wonderful community and developers in charge. We try to be consistent in making chats less toxic.

If one curse much - every next ban will be longer (up to permanent in some cases), that is how it works for repetitive violations, so in any way it's counterproductive.
Making some constructive remarks for your teammates is always better than anything rude. 

Thank you all for your feedback. I'll lock the topic to prevent violations of the rules. 
Recommended by
turbo07

This topic is now closed to further replies.
---
Recently Browsing

0 members

No registered users viewing this page.