You need to play a total of 20 battles to post in this section.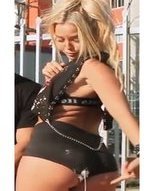 Poster child game of why there should be a skill gap check
121 comments in this topic
Recommended Posts
Recommended
win rate is not a determining factor in how skilled a player is.  i can easily look at the purple players on the enemy team and see they have high win rates but very low average damage which indicates they just play in a div alot which is alot easier to manipulate high win rates.
Recommended by
Hapa_Fodder

This topic is now closed to further replies.
---
Recently Browsing

0 members

No registered users viewing this page.