You need to play a total of 20 battles to post in this section.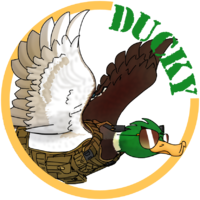 Ducky plays awful ship builds. EP 3 Playing tonight.
Make Ducky play an AWFUL build. EP 3 Vote now!

73 members have voted
This poll is closed for new votes
1. Which build

Sims with a BB build (ZARDOZ_II)

Benham with TLS and GFCS mod 2, El, TA, Vig, RL (ClassicLib)

Radar mino, consumable mod, range mod, ifa, em, TAE, rpf (desturbed1)

Umikaze full secondary build (poetic motion)

Full secondary hindy, pm/PT, AR, BFT, aft/ifhe/mansec, 3 and 6 modules. (gandalftehgray)

Mikasa secondary (CAPTAIN_JACK_HOLDEN)

Z-23 with ifhe and massive aa (wernerherzdog)

Secondary Kiev (hunrer_steel)

Secondary spec ryujo (obiphankenobi)

Shima, F3, torp mods, TAE, TA, CE (this seems familiar) (macktkau2)
---
46 comments in this topic
---
Recently Browsing

0 members

No registered users viewing this page.