You need to play a total of 20 battles to post in this section.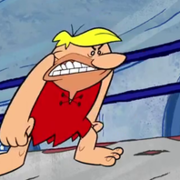 Petition: Let us see who reports us.
61 comments in this topic
Recommended Posts
Recommended
I checked this. It's not a ban by complaints currently. But there were some.
It's a ban from our log checking system. And it's 100% checked and we had no issues or false positive bans with it, plus the system also counts reports. So they are not so meaningless as somebody wrote above. Of course we can not take them as a main reason, but they are working for us as an additional check. And as a feedback too. If anyone receives bans by complaint, there will highly likely be the reason in the logs in a number of battles and we'll see many players' reports. So we don't have plans to switch off bans by complaints in the nearest future. The topic should be locked, because our Rules don't support any Petitions. We also won't tell anyone who reports violator. It's not right in many ways, and will only bring more issues and toxicity. 
Thanks for understanding and for your feedback. Locked. 
topic locked
Recommended by turbo07

This topic is now closed to further replies.
---
Recently Browsing

0 members

No registered users viewing this page.