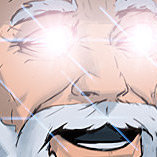 HUNT MARAUDERS, WIN DOUBLOONS - Marauder Bounty Event
510 comments in this topic
Recommended Posts
Recommended
Heyo Captains! Thank you for taking part in the event; for those that are stating there were issues with rewards towards the end of the event; please see the PSA posted here: For our Marauders; We're currently waiting on the event data pull to work out what your average games were, once we have this data and confirm your prize, I will update this post. We have received the data pull, after removing inapplicable game counts the Marauder average was *drum rolls*: 41.1 battles  You will receive the first 3 levels of rewards within the next week or so. Thank you for another amazing event! Fem, 
Recommended by
Femennenly

This topic is now closed to further replies.
---
Recently Browsing

0 members

No registered users viewing this page.