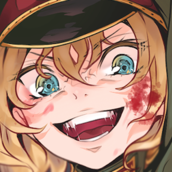 Twilight battle: What's your favorite?
What's your favorite shi- I mean sea monster?

4 members have voted
1. What's your favorite, ASIDE from bacon?

Leviathan - Get quick scoped, noob.

Octopus - Here, stop dying before I burn him down, okay?

Ghoul - You can't kill me, you can't spot me, and you just ate my tops.

Varg - RAMMING SPEED!!!!!

Scarab - Strike me with all of your hatred, and I'll become ever stronger.

Razorworm - YEEEET!!

Steel Rat - Queue angelic music, your savior is here.

RA RA RASPUTIN
---
---
Recently Browsing

0 members

No registered users viewing this page.