You need to play a total of 5 battles to post in this section.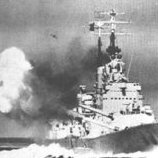 22 comments in this topic
Recommended Posts
Recommended
We have no plans to change that because it will make Yamato too OP and will demand some nerfs afterwards. She's already in line with other T10 BBs. And at the moment don't need any changes. 
We do watch ships stats and always make operative  changes if required.
Thanks for paying attention, but there's no reason for worry.

This topic is now closed to further replies.
---
Recently Browsing

0 members

No registered users viewing this page.