You need to play a total of 5 battles to post in this section.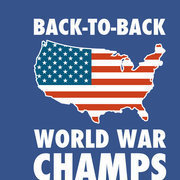 40 comments in this topic
Recommended Posts
Recommended
Heyo Captains, I just did some testing on this as I am also one of those people who rather just have my own music playing than in game sounds.

I turned every sound element off as shown below:

By doing this I did not hear any "Battle Start" at the beginning and no "little song that plays at the end of every battle". Please make sure you have all elements turned off if you don't want to hear any in game music and sound effects. I hope that helps, in future threads of this nature would be best suited to the Support section of the forum.  Fem. 

This topic is now closed to further replies.
---
Recently Browsing

0 members

No registered users viewing this page.