You need to play a total of 5 battles to post in this section.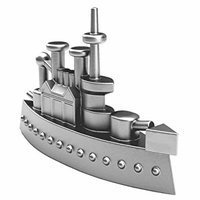 What is your opinion on Ranked Season 9?

151 members have voted
1. Overall, how satisfied are you with Ranked Season 9?

Fantastic! Best Ranked season yet!

It's been pretty good

Meh

Disappointing

I don't play Ranked/haven't participated this season

2. What do you think about T10 ships being included into this season?

Great! Love T10 ships!

Indifferent

Dislike; save T10 ships for Clan Battles

Don't have any T10 ships, so can't play T10 Ranked

3. Should future Ranked seasons be multiple tiers, like Season 9?

Sure, variation is good and keeps the grind interesting

Doesn't make a difference

No, keep Ranked as a single tier only

4. What ship classes have you preferred for T10 Ranked play?

Destroyer

Cruiser

Battleship

Aircraft Carrier

5. Regarding XP earning, do you prefer the current shift more towards raw damage dealt or more like the tactical plays of previous seasons?

Raw damage - easier to save a star (don't have to play DD just to save a star in a loss)

Tactical play - raw damage is too easy

Meh, don't really care either way

6. For the next season of Ranked, what tier(s) would you prefer to see?

Low tiers only (T4 and below)

T5

T6

T7

T8

T9

T10

7. Why do you choose to play Ranked game mode?

To reach Rank 1, of course!

For the rewards of flags/modules, etc

Just for something to do

I don't play Ranked
---
39 comments in this topic
---
Recently Browsing

0 members

No registered users viewing this page.