You need to play a total of 10 battles to post in this section.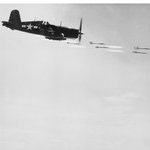 If we added pre-missile era tier XI battleships, which one would you like to see?

55 members have voted
1. Which tier XI battleship would you like to see in game?

Buffed Montana

H series battleship

Design A-150 class (super yamato)

Buffed conqueror

2. What is your most important consumable in your battleship?

Repair party

Damage control

Radar

Hydroacoustic search

Spotter aircraft/Catapult fighter

3. What is your play style in a battleship?

close range brawling (G. Kurfurst)

long range sniping (Yamato)

Hit and Run + Long term damage(Fire + flooding) (Conqueror)

Versitality (Montana)

4. What is the most important weapon that you have (or need more of)

Main battery

Secondaries

Torpedoes

AA defence
---
30 comments in this topic
---
Recently Browsing

0 members

No registered users viewing this page.