You need to play a total of 20 battles to post in this section.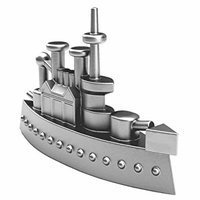 How much $$$?

225 members have voted
1. How much have you spent on WoWS since you started playing?

$0

$1-100

$100-200

$200-500

$500-1000

$1000+

I need a job before I can spend any money on digital pixely stuff

2. What WoWS content do you normally spend on when you do?

Premium Time

Premium Ships

Doubloons

Signals/Camos

Special Crates

I don't spend $$$ on this game

Saving money for bacon rations

3. If you don't or no longer spend $$$ on WoWS, what would change your mind and open your wallet?

Fundamental game changes

Unique ships and/or certain historical content

Collaborations (ie: ARP, ARS, Kobayashi, etc)

Special events (ie: Santa crates, Black Friday bundles, etc)

I still spend hard-earned money on WoWS

Ships with bacon-wrapped torpedoes

Campaign for the plush torpedo

Nothing - I'm locked down like Fort Knox
---
53 comments in this topic
---
Recently Browsing

0 members

No registered users viewing this page.