You need to play a total of 10 battles to post in this section.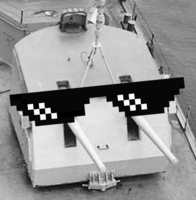 Recomended Builds

13 members have voted
1. Recomended Primary Build Style (Overall design of build):

Anti-Aircraft - optimized to shoot down planes

Destroyer Hunter - optimized to find and kill DDs

DPM Focused - focused on maximizing potential DPM

Other / Jack of All Trades (Mixed) - please specify build
---
---
Recently Browsing

0 members

No registered users viewing this page.