You need to play a total of 5 battles to post in this section.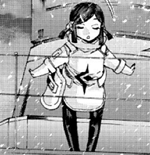 Do you know your history?

48 members have voted
1. How many times has the U.S officially declared War?

2. What was the First Battleship commisioned in the US Navy (BB-1)?

USS Maine

USS Texas

USS Indiana

USS South Carolina

3. What is the only Battleship to sink a submarine?

HMS Dreadnaught

IJN Kongo

USS Pennsylvania

NO BB has ever sunk a Submarine what are you smoking?

4. What is the oldest commissioned Warship in the world?

USS Consitution

HMS Victory

USS Pueblo

HMS Queen Mary

5. How many British-built battleships were sunk by enemy fire during WW II?

6. What ship holds the record for the longest range gun hit in naval history?

IJN Yamato

USS Iowa

HMS Warspite

KMS Bismark

7. How many Aircraft carriers were lost to enemy fire at the Battle of Midway?

8. How many US Aircraft Carriers were sunk by enemy surface fire in WW II?

9. What is the only ship to have ever been sunk by a nuclear submarine?

ARA General Belgrano

USS Brooklyn

HMS Exeter

Nuclear subs have never sunk a ship yet

10. What was the deadliest Maritime Disaster to ever occur in wartime?

Wilhelm Gustloff

Junyo Maru

IJN Yamato

Akitsu Maru

11. What was the largest vessel sunk with all hands in WW II?

IJN Momi

IJN Chokai

USS Jarvis

IJN Chiyoda

12. What was the first Japanese ship sunk by the US in WW II?

IJN Hayate

IJN Shiano

IJN Kisaragi

IJN Kaga

13. What ship did the Akutan zero come from?

IJN Hosho

IJN Ryujo

It was a land-based Zero

What the heck is the Akutan Zero?

14. What is the largest ship sunk by submarine?

USS Wasp

IJN Shinano

HMS Lusitania

HMS Barham

15. What submarine holds the record for most hits scored in a single torpedo salvo?

U-331

HMS Sealion

IJN I-19

IJN I-168

17. What was the first ship sunk by kamikaze attack?

USS Gambier Bay

USS St.Lo

USS Bismark Sea

USS Pringle

18. What was the first ship sunk by the Ohka manned rocket bomb?

USS West Virginia

USS Mannert L. Abele

USS Stanley

USS Jeffers

19. How many hits are estimated to have been made to sink Musashi?

19 torpedo and 17 bomb hits

17 torpedo and 19 bomb hits

25 torpedo hits and 10 bomb hits

10 torpedo and 25 bomb hits

20. How many Japanese Aircraft carriers were sunk by US Submarines in WW II?
---
32 comments in this topic
---
Recently Browsing

0 members

No registered users viewing this page.