You need to play a total of 20 battles to post in this section.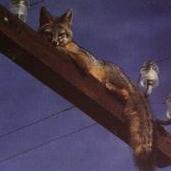 Best tiers

60 members have voted
1. My favorite tiers are...

Tier 1: I like picking on the new guys!

Tier 2: I love seal clubbing!

Tier 3: Tenryu, Nassau, Katori, K.Albert, nuff said!

Tier 4: I am a masochist and or I seal club with my carrier!

Tier 5: Texas, Kongo, and hardly any manual drops!

Tier 6: This is where the real game begins and I end.

Tier 7: I like cool ships!

Tier 8: I play competitively!

Tier 9: I like spending credits!

Tier 10: Always top tier! King of the world!

Tier 11:gnosis tier added because I am a gnostic

Tier 12: yeah we know someone will find away to overachieve
---
29 comments in this topic
---
Recently Browsing

0 members

No registered users viewing this page.