You need to play a total of 20 battles to post in this section.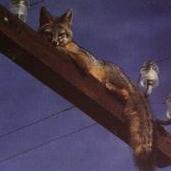 Who is running this assylum anyway?
So who is controlling the state of the game?

74 members have voted
1. Who has the most power in your opinion?

Our Wargaming Masters: May they not permaban me.

Community Contributors AKA CCs as they like to be called which is actually short for Community Crazies, but don't tell them that.

Testers: You know the guys that actually contribute to the community not just incite the masses.

Elite ranked players: If it's not ranked it does not exist or is not worthy of existance.

Average players: I know we don't have any but I had to ask though.

Cthulhu from his undead city of Ry'leh while slumbering in anquish.

Corgis

Them, yes just them.

Russians

BB mafia

DD gang bangers (or club as some gangs like to refer to themselves)

Secret Shokaku Society

The Deep State CIA,NSA,MIB the guys in black suits.

Trolls

The Nerf Squadron: I perfer Nerftards but standard and pratices said nerf squad or no poll

Feline Fraternity: AKA forum cats

Dark Maligned Force: Which is evidently not Cthulu, the Kraken maybe?
---
46 comments in this topic
---
Recently Browsing

0 members

No registered users viewing this page.