You need to play a total of 10 battles to post in this section.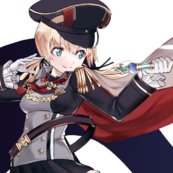 Which colorized pictures do you want to see next?

32 members have voted
1. Choose below!

Japanese Submarines

Japanese Destroyers 1 (1900-WWI)

Japanese Destroyers 2 (Minekaze, Kawakaze, Kamikaze, and Mutsuki)

Japanese Destroyers 3 (Fubuki (Special Types 1 & 2), Asashio, and Shiratsuyu)

Royal Hellenic Navy (Greek Navy)

Royal Thai Navy

The Battle of Iwo Jima
---
---
Recently Browsing

0 members

No registered users viewing this page.