You need to play a total of 20 battles to post in this section.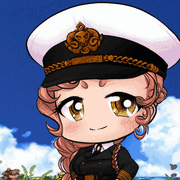 Enslave Mouse to your whims! Make her toil for your pleasure!
Wow, how the heck did I find time for all of these last year? I must have had lower standards...

309 members have voted
1. More than a few of Mouse's reviews are in bad need of updating. Well, she has some free time now (and she's not playing Ranked) so you get to vote on which review she updates. Choose from those most needing it below!

Iwaki Alpha (never written!)

Aurora, (written November 25th, 2015)

Blyskawica (written December 26th, 2015)

Myoko (written January 10th, 2016)

Atago (written January 21st, 2016)

Anshan (written Fabruary 10th, 2016)

Lo Yang (written February 23rd, 2016)

Marblehead (written March 18th, 2016)

Mikhail Kutuzov (written March 25th, 2016)

Murmansk (written March 27th, 2016)

Molotov (written May 13th, 2016)

Tirpitz (written May 20th, 2016)

Indianapolis (written May 29th, 2016)

Misleading thread title was misleading. Now my mind is stuck in the gutter. Your avatar isn't helping, Mouse. So I'm going to suggest another boat instead to be difficult.
---
120 comments in this topic
---
Recently Browsing

0 members

No registered users viewing this page.