You need to play a total of 20 battles to post in this section.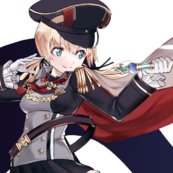 Which colorized pics next?

28 members have voted
1. Choose which one you want to see next.

Japanese Battleships (Mikasa, her sisters, and Tosa)

Japanese Light Cruisers

Japanese Heavy Cruisers

Japanese Carriers

Japanese Submarines

Japanese Destroyers 1 (1900-WWI)

Japanese Destroyers 2 (Minekaze, Kawakaze, Kamikaze, and Mutsuki)

Japanese Destroyers 3 (Fubuki (Special Types 1 & 2), Asashio, and Shiratsuyu)

Japanese Destroyers 4 (Kagerō, Yūgumo, and Matsu)

Royal Hellenic Navy (Greek Navy)

Russian Battleships

Austro-Hungarian Battleships

Royal Thai Navy
---
10 comments in this topic
---
Recently Browsing

0 members

No registered users viewing this page.