DISREGARD. SERVERS BACK UP
Anyone else having issues logging in? I was playing earlier today with no issues. Then, I went to play WoT with friends. When I tried logging back onto WoWS, I get a message saying I have been disconnected from the server for technical issues. Anyone else?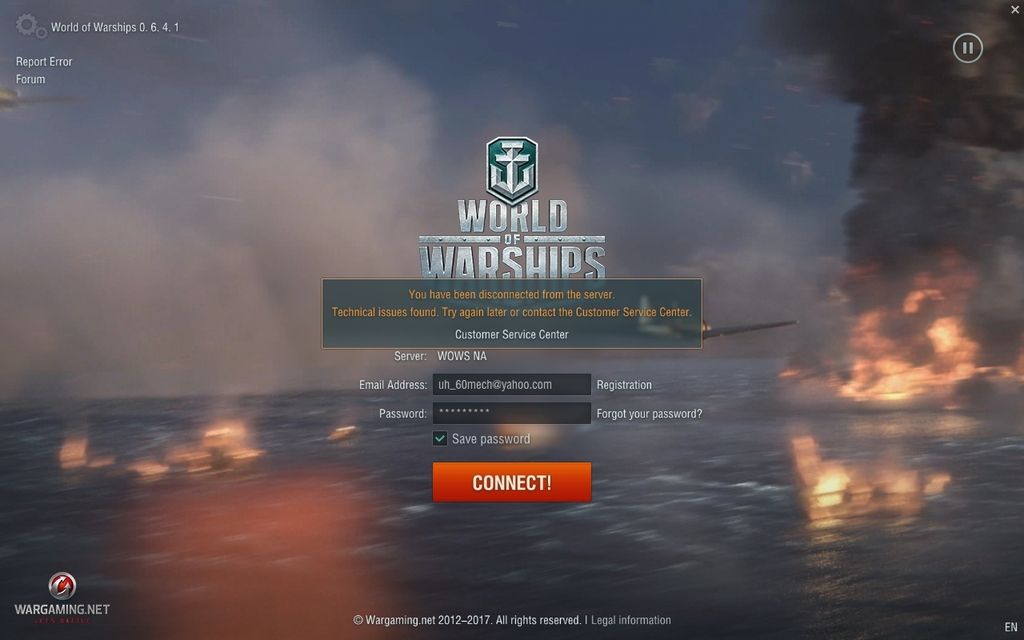 Edited by Black_Hawk70, 15 May 2017 - 07:41 PM.