If you're lucky, Terry will be on the other team.  No one likes Terry, so please do not be like Terry  (apologies to real people named Terry)
This is also Terry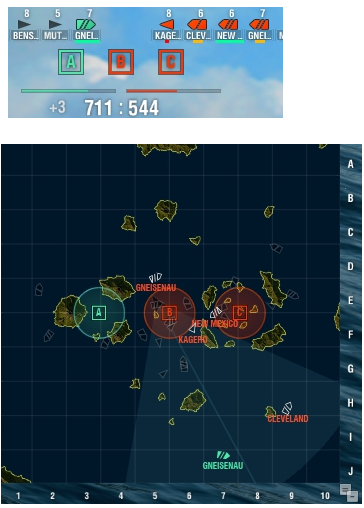 Terry missed the battle on the B Cap (2 Allied BB's and 1 DD vs 2 BB, 1 CA, 1 DD) so he could follow a Cleveland south from A cap, east across J line, and still not kill it (Cleveland).
Terry Let the other team get all 3 caps
Terry failed to support
GJ Terry.  After we died, you got to lose all you HP to a Cleveland and his Friends.
DO Not fall for the bait and Hook!  (Like terry did)
Play smart and remember the objective is to win, leaving a Cleavland alive on the J like is OK.
Giving up 2 Caps and a win is dumb.